From Erik\\\\\\\\\\\\\\\\\\\\\\\\\\\\\\\'s IT-Security notes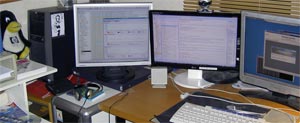 This site started out as a Sharepoint Services system called Exile, which I used to note down stuff when I was part of a large IT-system migration for a customer. I kinda got used to have a notice board for me and others accessible. This new system will however not contain data that is sensitive or related directly to my work or my customers.
It will mostly contain security related texts I write for information.